Coming soon! More details to follow.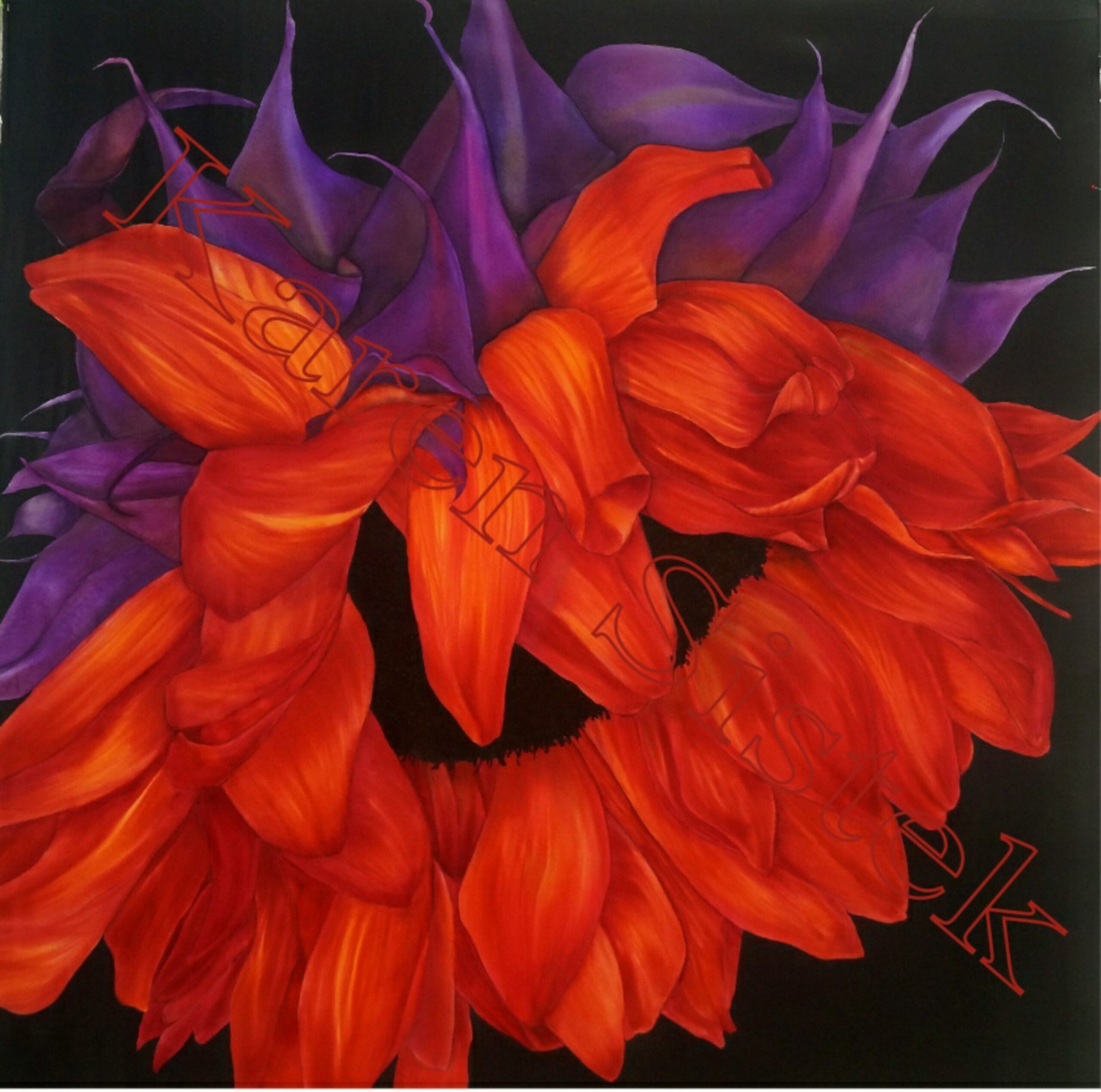 Since the orange and purple sunflower was so popular, I decided it was time for another *AROUND THE WORLD* Project.
Anyone can participate. You can create this project using any art form. You do not have to use the "Sistek Sizing" process to join in. You can paint your project with any type of silk art, or other mediums. No restrictions! Just have fun! Please post your progress photos or your final project.
The pattern is configured to print out to 24″ x 24″ or you can take the complete pattern to a printer who can size it to your liking as long as you keep the same ratio.
I used both Jacquard and DuPont colors and it was a "blast" to paint!! Hope you enjoy!
I have waited since January for Fall to come and bring these beautiful UNIQUE sunflowers to my florist. So, this flower is named "LORI" after my local florist owner.
You have my full permission to use my photo as reference for your own purpose. My painting is copyrighted, but you are free to use it as a reference. I give you permission to print my pattern for your own use.
Happy painting! Follow along on my Facebook page at https://www.facebook.com/karen.sistek
Kare
Pattern and Reference Photos
To print the pattern on letter size paper:
Click the printer icon in the upper right corner of the pdf file to open the print dialog box. Print all 9 pages.
Cut along the dotted lines on each page – only the dotted lines not the hashmarks.
Using tape or glue put the pages together. The pages are printed in horizontal rows from left to right with 3 pages per row.
Start with the top row. Put the left edge of page 2 over the right edge of page 1 covering up the hashmarks and lining up the pattern. Put the edge of page 3 over page 2. Do the same with the middle and bottom rows. After the rows are put together put the top edge of the middle row over the bottom edge of the top row and the bottom row over the edge of the middle row.