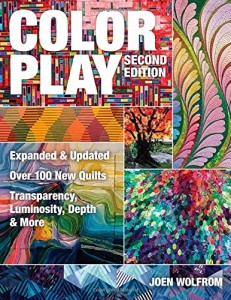 From Karen:  SO excited to share with you ! Nancy Sterett Martin and I appear on page 47 of Joen Wolfrom's latest book – Color Play (second edition) …just released this month. I have learned so much from her color sense..and so much of what Joen teaches about shading and highlighting with colors of fabric can be translated in choosing the perfect dye color to use . Her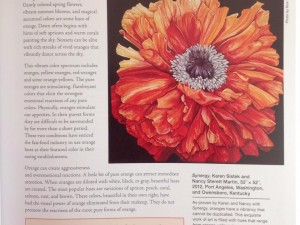 book is written as though she is sitting across the table from you …encouraging you along your colorful journey. I am pinching myself that I am featured in Joen's book, and painting designs for master quilter Nancy to embellish.
The book can be purchased from Amazon.